About Leather Jewelry Box-Know More About Leather Jewelry Boxes
Views: 74 Author: Emily Mao Publish Time: 2016-10-03 Origin: www.pinkstorepackage.com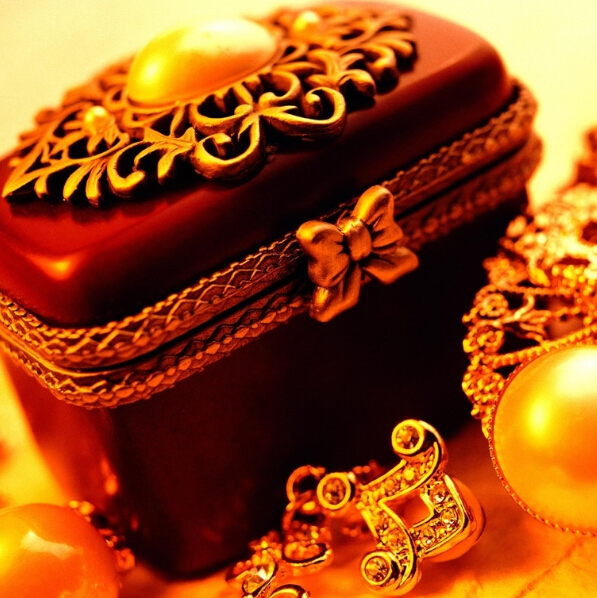 Pink Store Package Co.,Ltd
is a manufacturer focusing on developing,producing and selling for
leather jewelry box
,leather cosmetic box,leather watch box,leather wine box and so on. Sho
uld you have any request ,please feel f
ree to c
ontact us.
Jewelry box is for jewelry holding. It can be used for jewelry collection,jewelry packaging and jewelry gift box.Every amy women have a batch of beloved jewelries, when wear the jewelries. jewelry is like one indispensable part of women's body. One elegant jewelry box not only make amy women find a beautiful house for their jewelry babies,but also reflect women's extre-odinary taste and appreciation of beauty. Also it's a good choice for carry their jewelry box anywhere and make life more beautiful.
Jewelry box is innovating continuously during the part years.For example, using different box shape to pack, also the material pattern is a lot innovated. The following are more details information about jewelry box.
Jewelry box colors is matched according to jewelry colors.Golden jewelries often match with red or other warm colors jewelry boxe
s.
Platinum jewelries often match with cold colors jewelry boxes.
Jewelry Box Kinds
PU Jewelry box generally combined with fashion element, in a time taste, spreading thick modern style taste. PU jewelry box is also including crocodile leather jewelry box, plain leather jewelry box,shinny leather jewelry box,snake leather jewelry box....
2.Real Leather Jewelry Box
Real leather jewelry box is using mostly cow leather. And some cases with horse leather.Compared with PU leather jewelry box,real leather jewelry box is costy,and the quality is higher. If need to collect expensive jewelries, most people is choosing real leather jewelry box. Also, for important gifts, real leather jewelry box is more popular then PU leather jewelry box.
Wood jewelry box is vintage, which is suitable for elegant ladies.The wood can be rosewood,pinewood,oak,

myrtle,

Ebony.
4.Beside the above PU leather jewelry box,real leather jewelry box,wooden jewelry box. There are also other jewelry boxes like painted wood jewelry box,metal jewelry box,paper jewelry box.
1.Ring Foam
Ring Foam is used for fix and protecting your baby rings. Ring foam is make of a group of bar shape foam covered with velvet. Besides holding rings, it can be also good choice for collecting cuff links and earrings.White color velvet is protecting your fingers and your jewelry babies.

2.EarringHoles Padding
Earring Holes is for fix and protecting your earring jewelries. The earring earring hole often places at the divider inside jewelry box, and some jewelry box earring hole is place at the lid of box.Also, some boxes inside is placed with removable padding with earring hole on it.
3.Butterfly Cover Padding
Butterfly cover padding is often lie in the jewelry box inner compartment. It's made from thin foam covered with velvet cloth and used for covering the jewelries.The butterfly leather batch is used for handle, also it can be used for rolling your necklace, and stop it from falling. And it can be work as a divider, to divide the upper jewelries and the lower jewelries.
4.Watch Padding/Bracelet Padding
Watch Padding/Bracelet padding is used for fix and protecting watches and bracelets.

Necklace hooks is use for fixing and protecting necklaces. It often made from metal hooks or leather with button. Under the hook,often matches with a elastic flat pouch and used for store the necklace that falling down.
There are all kinds for small compartments design, which make your jewelries have room to settle down. Generally, the thin long compartment is for necklace storage, the square shape compartment is for storage for bracelets,earring,cloth pins, hair pins,cuff links etc.
Jewelry pouch is often designed under the box lid or the box sides to enlarge the space of jewelry storage. You can settle your necklace inside the pouch, or hang your earring on the pouch, all decided by you.

8.Easy Carrying Jewelry Box
Easy carrying jewelry box is a mall jewelry box, which you can select the jewelry you love to settle inside and carry around.
Box handle is for easy carrying around your jewelry box.

Mirror is for you to try and check how it looks when wearing the jewelries.
Some Phrase Regarding Jewelry Box Manufacturing
1.Open Mold

Open mold according to jewelry box size, including cutting knife mold,plastic injection mold,logo mold etc.
2.Cutting Knife Mold

It's a wood piece and fix with knife pieces. The material need to cut is including cardboard,box lid material, box bottom material,box top material,box top inside material,box angle bar,box top inside fabric,paper sleeve,padding paper.
Cardboard is including grey board,double-grey board, and white board. It's have 80g/120g/300g/450g/750g/900g/1300g/1500g/1800g...
Paper sleeve is for packing jewelry box.